Family Worship Time
Each week, we will be providing a video for you to enjoy with your children as an alternative to their Sunday School class. We are currently using the Story of the Bible videos created by Saddleback Kids. We have also included several other links to explore and enjoy as part of a family worship time at home.

Sunday, May 31: Jesus Calms the Storm
---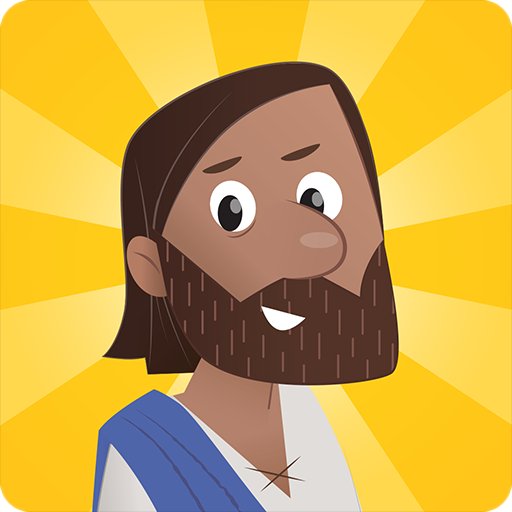 Interact with God's Word through the Bible App for Kids which includes activities, videos, coloring sheets, parent resources, and more.
www.BibleAppForKids.com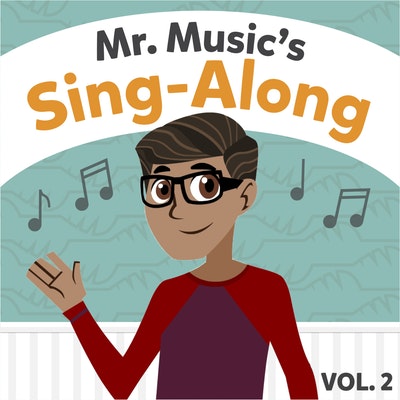 Follow LifeKids to sing along with Mr. Music.
www.life.church/kidsmusic






Looking for something more? Check out these videos and reading plans from YouVersion.
www.bible.com/reading-plans-collection/1868



---
In-person programs are suspended until further notice. Some may be meeting virtually. Read on for more information.
---
Children's programs are offered during both weekend services. In addition, we offer many specialized programs to help children develop and use their talent, as well as understand how much God loves them! Also, join our Facebook group to connect with other families in the church and get event updates.
Throughout the year, there are activities tailored just for children including Upward Basketball and Cheerleading, and Vacation Bible School. Our goal is to make learning about Jesus fun and to do so in a biblically-sound and engaging way.
Easy Check-in
We offer a fast and friendly check-in system for all of our children's ministries. Check-in Stations are conveniently located near all main entrances. Simply ask a Door Greeter to point you in the right direction. Tours of the children's areas are available. Contact Lynn Pierce, Director of Children's Ministries, or inquire at any Kids Kingdom Assisted Check-in Station.
If you want to speed through registering your child, print and complete this household registration form. If you would like to authorize someone else to pick up your child, use this other authorized guardian form, or if you would like to bring a child who is a guest of your family, use this guest household registration form. If this all seems a little confusing, just follow the signs to Kid's Kingdom and the staff at the Assisted Check-In desk will be happy to help you.
Kid's Kingdom Programs
Sundays at 9:30 am and 11:00 am: Each week children learn life lessons from the Bible. Crafts, games, and other creative methods are used to engage and entertain. Snacks are regularly provided.
Wednesdays at 7:00 pm: We use Elevate for the grade school children and Elevate Jr for our preschoolers to teach them life skills in a format that is entertaining and dynamic.


When

: Wednesdays from January 22nd to April 1st

Ages

: Birth to 5th Grade
Specialty Programs
Children meeting the age requirements will automatically be included in these programs when available although we will work with you to find the best fit for your child.
Kid's Church Live: Using a wide range of interactive elements, skits, games, music, and more, Kids Church Live propels kids through the Bible while helping them understand how the Old and New Testaments fit together. Kids Church Live meets in the Big City Studio, a room set up as a live TV production studio. Big City Studio is a high energy approach to children's church.

Ages

: 1st to 3rd Grade

When

: Sundays from 11:00 am to 12:00 pm

Where

: Multi-purpose Room

Upward Church: This group splits its time between using the Grapple curriculum which focuses on building relationships with their families and peers, as well as physical activities in the Activity Center.


When

: Sundays from January 19th to March 8th

Ages

: Kindergarten to 2nd Grade

When

: Sundays from 9:30 am to 10:30 am

Ages

: 3rd and 6th Grade

When

: Sundays from 11:00 am to 12:00 pm

Just As I Am Junior: This program is available during the second Sunday service and provides a class tailored for special needs children. They frequently participate in preschool music which is held in the adjoining classroom and have a story, worksheet/craft, and snack. We only accept special needs students who we feel we can successfully support in our classroom. All guardians are asked to fill out a Special Needs form prior to their child's acceptance into the class. These forms are available at the Assisted Check-In desk.


Ages

: Preschool to 5th Grade

When

: Sundays from 10:50 am to 12:10 pm
Need more information? Please visit here for more information on what is offered for children at Friends Church and how our program operates.
For our safety and security precautions and detailed information, including background checks and media release opt-out form, please visit here.